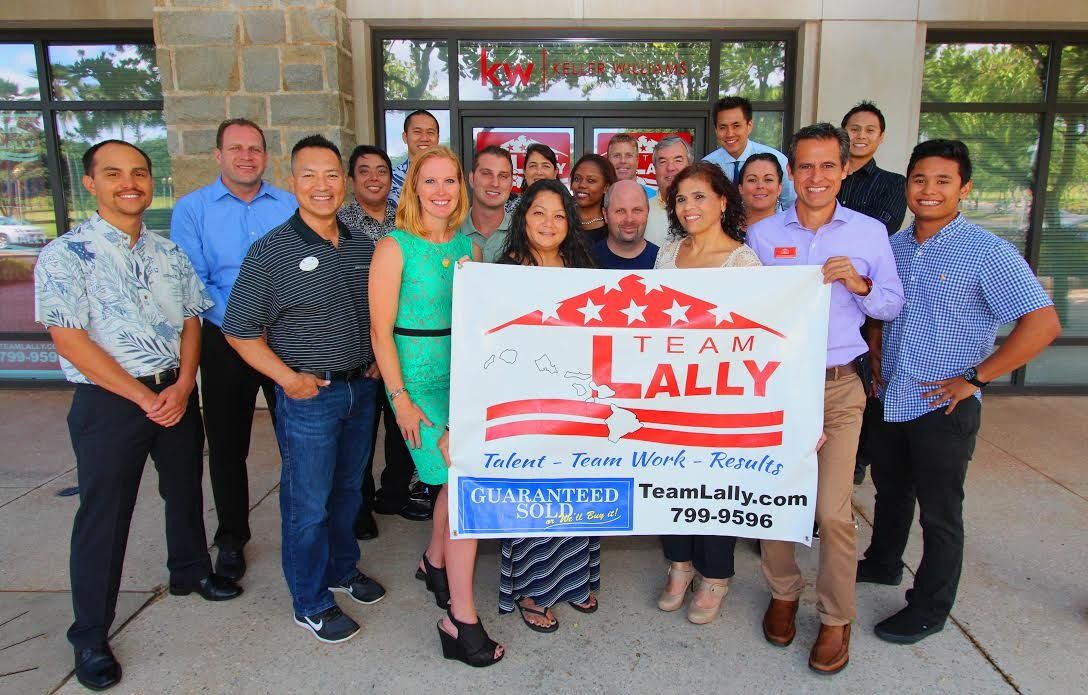 Every week, Team Lally is committed to bringing you the latest in real estate news and the latest real estate strategies through our radio show. We have a very special show today with some very special guests, and we can't wait for you guys to take a listen.
First, we will be joined by Jim Owens of Hawaii VA loans who is going to talk to us about how he and his company make the loan process as simple and stress-free as possible for VA loan home buyers.
Next, our property management specialist, Duke Kimhan, will join us to discuss what's happening in the property management area of the market. Duke also discusses his 30 days or less rent guarantee, where he will pay your rent if he doesn't find you a renter within 30 days.
Then we will be joined by Momi, a former school teacher turned publisher, who will talk to us about her magazine and the type of impact it has had on her community.
Finally, some members of our team will call in to give you the latest rundown on every segment of the market, so you are completely informed on what's happening in Hawaii real estate.
To get all of this information and more, click here (insert link to show) to listen to our show!